12 tags
10 tags
13 tags
8 tags
16 tags
9 tags
14 tags
13 tags
10 tags
9 tags
13 tags
8 tags
7 tags
8 tags
Salt Lake magazine coverage
Thanks to blogger Jaime Winston for the great article on the Salt Lake magazine web site! http://www.saltlakemagazine.com/blog/railroad-artist-hits-kimball-art-festival/
8 tags
9 tags
10 tags
9 tags
10 tags
Watch
Streamliner Conference Table Assembly Video Here is the previously promised video of us assembling the second conference table we created in conjunction with FME Architecture and Design. They designed the building and commissioned this table for the new Stacy & Witbeck headquarters in San Francisco, CA. It had to be easy to ship, so you can see the vegan redneck and me putting together the...
12 tags
12 tags
12 tags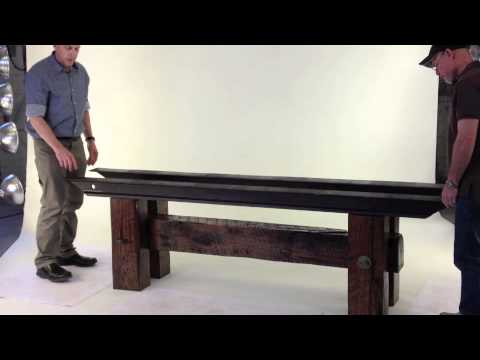 13 tags
10 tags
8 tags
7 tags
Freshome Article
A big shout out to Freshome who caught us at the Architectural Digest Show in NYC in March. They asked us to tell our story in our own words with help from lots and lots of pictures of our work (that's worth thousands and thousands of words for those of you doing the math). We caught the eye of Stacey Sheppard who authored the piece and are deeply appreciative to her for the virtual ink.  ...
10 tags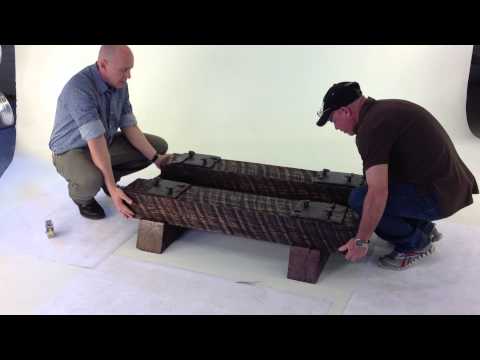 7 tags
Mod Design Guru Features Rail Yard Studios
Got a chance to meet lots of great people in NY. One of my favorites among them was Michele Alfano of Mod Design Guru at the recent Architectural Digest show. She came by the booth and stopped dead in her tracks when she saw us (and we did the same when we saw her). We are seriously flattered to get some virtual ink on her blog for Rail Yard Studios. Check out the rest of her site (after you read...
8 tags
10 tags
More Wonderful People from AD
Got to meet some fantastic people at the show including some that thought what we were doing was pretty neat as well. Our sincerest thanks to our friend Kim at Design Thoughts for the kind words about Rail Yard Studios on her blog! She was so nice we're blushing.
11 tags
Architectural Digest and Our Friends
Had a great time at Architectural Digest in New York and got to see some of the friends we made at One of a Kind in Chicago as well. A big shout out to John Murphy and Geoffrey Keating who we have loved getting to know over the past few months! And Bruce MacDonald and David Stine, too!
8 tags
9 tags
6 tags
9 tags
12 tags
11 tags
Atlanta - Here we come!
Heading to Atlanta next weekend. We'll be at the Cobb Galleria Centre for the America Craft Council Show! http://public.craftcouncil.org/atlanta This is the first show of 2012 for Rail Yard Studios! Looking forward to seeing folks at the show and getting some new pieces out in front of people for their comments. Got some new ones we will be showing on the site this week ahead of the...
10 tags
11 tags
2 tags